Eco-sustainability
Our philosophy consists of using sustainable growing methods to make sure the wine is prepared with the utmost respect towards the environment.
Respect towards the environment
This principle is respected in each of the steps of the bottling process and the sale of our wines. This care of the environment and the working method is why Eccocivi has been the first cellar in Spain certified with the CeroC02 seal. The result is a collection of artisanal wines marked by the land's personality and a close link with the territory.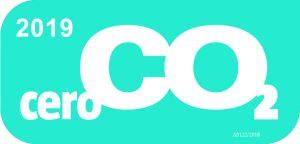 Being part of Les Gavarres Natural Reserve implies a responsibility towards this land, that we feel like ours, which we take care of and preserve to leave a natural sustainable legacy to future generations.
Eccocivi has been adhered to the zero CO2 program since 2009