Enotourism
Come and discover the Gavarres wine
We offer the following times to enjoy our visits:
Morning: 10h / 12h ~ Afternoon: 16h / 18h*
* Spring/Summer time
We kindly request our visitors to arrive 10 minutes in advance to inform you of health and safety measures.
Visits must be booked in advance.
+ 34 609 148 576 / + 34 872 000 015
visites@eccociwine.com
To confirm the reservation we request a deposit payment of 50% of the visit. Please contact us and we will provide you with the payment methods.
Those under the age of 18 will not pay fee if the booked visit is Montrodó Collection. If the visit includes wine tasting with pairing food (cheeses and cold meats), the amount of 7 € will be charged to those between 8 and 18 years of age. During the visit of the cellar we request children to be accompanied by an adult at all times.
1

Montrodó Collection

You will discover the vineyard, natural environment and a winery designed with the latest technologies where we work with sustainable values and maximum respect for the traditions.

Guided tour of the vineyard, the winery and its facilities, explaining the winemaking process, and tasting of Montrodó wines (white, rosé and red) on an outside terrace overlooking the vineyards and the farmhouse of Ca l'Elsa

Duration: 1 h.
Maximum: 10 people (preventive measure for COVID-19 )
Price: 15€/pax
2

Eccocivi Family

A proposal to play with your senses and learn about wine and the keys of pairing wine and food.

You will explore the natural environment of the vineyard, guided tour in the winery, explanation of the winemaking process and wine tasting with pairing local cheeses or cold meats. You will enjoy combining essential products of Mediterranean on an outside terrace overlooking the vineyards and the farmhouse of Ca l'Elsa.

Duration: 1:30 h.
Maximum: 10 people (minimum 4 people, please ask for prices for smaller groups) (preventive measure for COVID-19)
Price: 25€/pax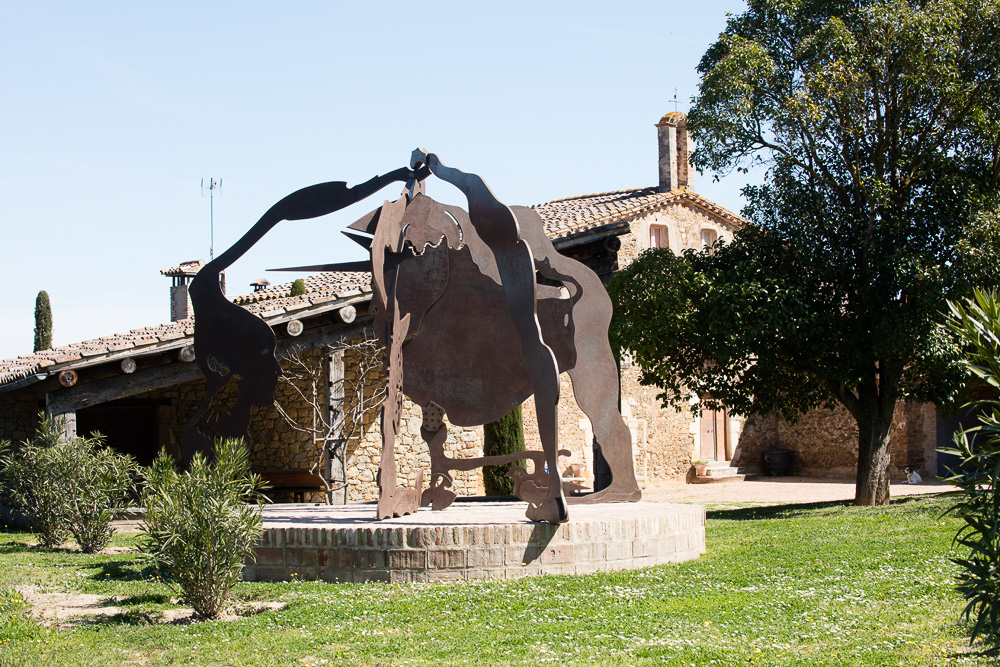 3

Unique experiences, special events.

Our winery always surprises visitors by the contrast between modernity and tradition, always taking care of sustainability and working with the greatest respect for the land around us.

If you have an idea to organize an event or a customised visit for groups, family, friends or companies, please contact us. We have idyllic spaces in a privileged environment and surrounded by nature.
All visits need to be arranged in advance by phone or email.
Address: Paratge Montrodó, 3 · Ctra GIV-6701 Km. 4.2 · Sant Martí Vell (Girona) – SPAIN
Telèfon: +34 609 148 576 / +34 872 000 015
E-mail: visites@eccociwine.com