Enotourism
Come and discover the Gironès wine
Visits will take place according to the following schedule:
Morning: 10h / 12h ~ Afternoon: 16h / 18h*
* Summer/Spring schedule
Punctuality is requested.
Visits must be booked in advance.
To formalise the reservation, we request credit card details. If the reservation is cancelled within less than 24 hours in advance or if the attendees do not come, 50% of the total amount of the arranged visits will be charged.
Those under the age of 18 will not pay entrance fee if it is a basic visit. If the visit includes cold meat and cheese tasting, the amount of 7 € will be charged to those between 8 and 18 years of age. During the visit of the cellar we request minors to be accompanied by an adult at all times.
1

Basic visit

Guided visit through the cellar and its facilities where the process of production is explained, and a wine tasting takes place.

You will enjoy a cellar designed with the latest technologies, where we work under sustainability parameters and the highest respect for traditions.

Duration: 1 h.
Maximum: 20 persons
Price: 13,50€/pax
2

Visit and pairing with cold meat or local cheese

Guided visit through the cellar and the surrounding vines, explanation of the production process and tasting of 3 wines pairing with cheese or local cold meat. Enjoy combining essential products from the Mediterranean gastronomy.

Duration: 1:30 h.
Maximum: 20 persons
Price: 19€/pax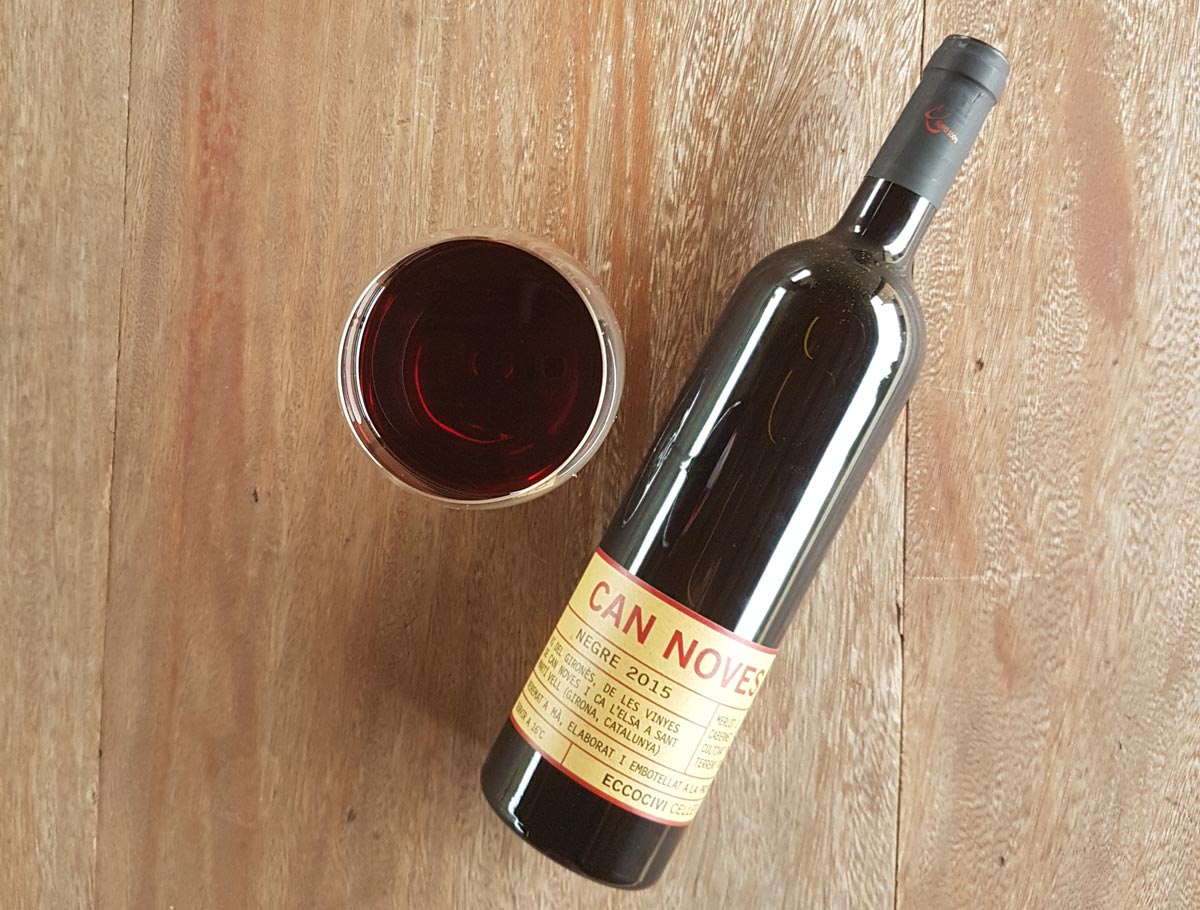 3

Following Les Gavarres to Montrodó volcano

Guided tour from the village of Sant Martí Vell to the cellar, following Les Gavarres through fields and farmhouses. We will talk about the landscape and the usage of medicinal plants on the way to Montrodó volcano. Guided visit through the cellar and wine tasting.

Organized by the town hall of Sant Martí Vell and Eccocivi.

Duration: 2:30 h.
Route: 3,5 Km
Difficulty level: low
Price: 10€/pax
4

Unique experiences, special events.

If you would like to organise an event or a custom visit for groups or companies, contact us. We have idyllic spaces in a privileged environment and surrounded by nature.

Our cellar always surprises visitors for its contrast between modernity and tradition, taking care at all times of sustainability and working with all the respect towards the land that surrounds us.
All visits will be previously arranged by phone or email.
Address: Paratge Montrodó, 3 · Ctra GIV-6701 Km. 4.2 · Sant Martí Vell (Girona) – SPAIN
Telèfon: +34 872 000 015 / +34 638 924 231
E-mail: visites@eccociwine.com